Are you seeking a strategy to advance your professional or life goals? Investing in business coaching can offer you the assistance and direction you need to succeed professionally and personally.
You can pick between one-on-one business coaching, which provides personalised help to your specific needs, and group business coaching, which allows you to benefit from group dynamics and collective expertise. Both have their advantages and disadvantages.
This article will explain the distinction between group and one-on-one coaching, what to expect from each session, and the benefits.
Why Is It Necessary To Select A Coaching Style?
A coaching style is used throughout the training to guide the client to the intended goals/results. It is critical to execute several coaching techniques because each business coach is unique; what works for one individual may not work for another. Listen to clients, get to the bottom of their difficulties, and build an individualistic strategy to select the best style for future remedies. You will also be able to determine different methods that will work best for that unique client.
What Is One-to-one Coaching?
One-to-one coaching, often known as individual coaching, is intended to assist people in making positive changes in their lives. This can signify various things, but it usually refers to honing a skill, developing a system, or reaching personal objectives.
Individual coaching is a popular and widely used practice in corporations and organisations, particularly in executive and management positions. It is an effective way of developing team leaders and helping them work smarter, not harder. By engaging in one-on-one coaching, people can sharpen their skills and become more productive company members.
Individual coaching also benefits entrepreneurs and those recently laid off or experienced a career transition. It can help business owners focus on their goals and devise a plan of action to achieve them. It can provide the necessary motivation and structure to keep people on track and help them stay focused.
One-on-one coaching is highly effective because it allows for an intimate, confidential environment where individuals can openly discuss their ideas and feelings without judgement or criticism. The coach then works with the individual to develop strategies to move them closer to success.
Ultimately, one-on-one coaching can help people reach their maximum potential. If you seek personalised guidance, support, and accountability - one-on-one coaching may be the answer.
What are the Benefits of Individual or One-on-One Coaching?
It Is Tailored To Each Individual's Requirements.
This is the most significant advantage of one-on-one instruction. You cater to your client's specific requirements. Professionals, for example, are more comfortable addressing their challenges, problems, worries, and questions in a private session. The more people open up, the easier it is to assist them in finding the appropriate answers and solutions.
It Builds Stronger Relationships Between Clients and Their Coaches.
Coaching is far more effective when there is a strong working relationship. Because the coach works with one individual at a time, they can get to know their clients better. This gives the coach more time to listen to and understand their client's problems, empathise with them, and provide the best service possible.
Clients will feel more at ease working with you and eager to collaborate to attain their goals. In summary, one-on-one coaching is more personalised and fosters stronger working relationships.
You can access the comprehensive support and guidance needed to succeed by engaging in one-on-one coaching. Investing in one-on-one coaching is an excellent way to take your skills, career, or personal life to the next level. It can help you set tangible objectives, find solutions for any obstacles, and hold you accountable for taking the necessary steps to reach your goals.
What Exactly Is Group Coaching?
Group coaching entails gathering people within an organisation or from different firms and assisting them in working towards a common goal. The coach facilitates a session while the group members collaborate to develop insights, support one another, and take action toward specific goals. The coach might guide employees from diverse departments within a corporation with group coaching. They don't have to be related or connected in any way. This enables the coach to assist them in various areas, such as conflict resolution, communication, and interpersonal skills development.
Group business coaching benefits companies trying to enhance teamwork and leadership abilities since it encourages collaboration and allows everyone to participate. Because one coach can teach numerous people simultaneously, it can be a cost-effective alternative for corporations.
Finally, group business coaching is an excellent technique to foster relationships among team members while developing strong leadership abilities to aid your company's success.
What are the Benefits of Group Coaching?
You Interact With And Learn From Others.
Working in groups is far more enjoyable and effective for others. You get to meet people you can connect with, which is powerful. You may have similar backgrounds or are currently facing similar life issues.
Because group coaching requires you to collaborate with business people and professionals from various backgrounds, you can build a group coaching environment in which everyone can help one another.
There Is Less Pressure To Participate Or Share As All The Attention Is Focused On Something Other Than You.
Those who find one-on-one coaching daunting may benefit from group business coaching. It fosters group support and enables you to use your peers as a resource to obtain insight into different viewpoints on the same difficulties. One individual still serves as the coach in group business coaching. Still, everyone is encouraged to participate in conversations, brainstorming, and problem-solving.
This enables a more collaborative approach to corporate strategy development. Because everyone has the opportunity to contribute, group business counseling can assist in producing more tangible and practical results, allowing multiple ideas to be blended into one useful approach.
Learn From A Coach In A Low-cost, Low-risk Environment.
Group business coaching is an excellent approach to begin your business journey or develop existing abilities you may need more. You can benefit from the advice of one experienced coach while still paying the low cost of a group session with group business coaching.
Each individual in a group session gets access to one-on-one support as required while learning from others in the group. You can get experience with low risk and cost while still having access to seasoned professionals who can provide direction and assistance through group business coaching.
What are the Drawbacks of Group Coaching?
It Feels Less Personal.
Personalisation is one element that a group coaching program needs to include. Coaches only have a little time to talk to each participant because they have to coach between twenty to a hundred people in each session. On the other hand, one-on-one business coaching allows coaches to provide one-on-one guidance and attention to each client. This makes it easier for them to ask questions and get their needed help.
Furthermore, one-on-one business coaching sessions are more adaptable as they can be tailored to each client's needs. Group coaching sessions are one-size-fits-all and may not be appropriate for everyone.
The Curriculum Is Pre-determined And Thus Less Flexible As It May Not Identify Your Problem Or Solution.
Group business coaching may need help providing individualised attention to each group member, making it difficult for an individual's queries or issues to be handled promptly. As a result, group business coaching may only be appropriate for some business coaching requirements.
Group business coaching is perfect for company owners and teams who want to improve group dynamics, generate ideas, or develop group communication skills. Working with a group coach can be suitable for those who wish to learn from one another and benefit from the group atmosphere. Group coaching can also aid in developing shared goals and obtaining access to a broader pool of resources.
Similarities of Group coaching and 1:1 Business Coaching
Group coaching and 1:1 coaching are two coaching models that have multiple similarities. Check out these few examples below.
Both are coaching, which is a discipline that focuses on the now rather than the past or the future.

Both are client-centered and strive to help clients achieve their full potential and goals.

Both are effective. It depends on the client's preferences and the coach's management abilities.

Both coaching platforms leverage problem-solving techniques to tap into personal and group knowledge, resourcefulness, and creativity when exploring and establishing goals. The rigid structure uses questions to support the exploration of personal and professional capabilities, opinions, values, relationships, and ambitions that drive decisions by the client or team.

Both business coaching models provide an emotionally safe environment to increase self-awareness, expanding a client's abilities to make successful adjustments in thoughts or behaviours.
How to Choose Between Group Coaching & 1:1 coaching?
Now comes the most crucial part: the decision. Consider all aspects of setting yourself up for optimal growth when considering coaching alternatives, such as your coaching focus, communication style, learning style, desire for accountability, and willingness to invest. If you are a beginner, one-on-one coaching sessions may be more accessible. Still, they will become more complex and time-consuming as your audience grows. It is also dependent on your skill level. Yet, many coaches who begin with one-on-one sessions prefer more group coaching because they can better manage their time.
The next steps
Group business coaching is an effective way to gain expert advice. It can also foster community and shared responsibility among group members. However, group business coaching can also be less intensive than one-on-one business coaching. Some group members will get a different level of attention than an individual would receive in a one-on-one setting.
On the other hand, one-on-one business coaching provides specialised counsel tailored to your specific business goals. It enables you to bond closer with your coach and receive more detailed guidance and support. However, it is more expensive than group business coaching, so it may not be an option for individuals on a tight budget.
When deciding between group and one-on-one business coaching, consider the group dynamics, business goals, and budget. Make a decision that works best for you if you give it careful thought.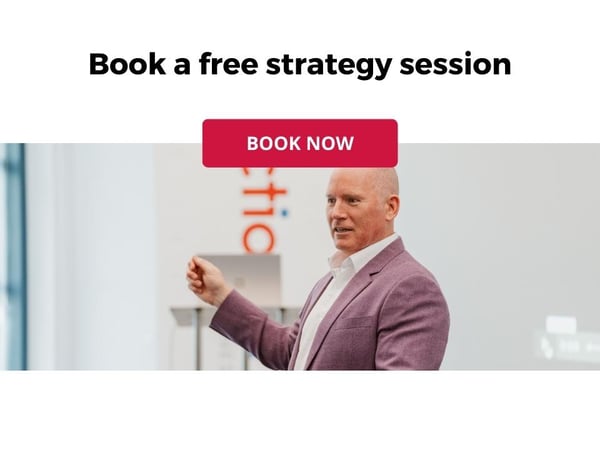 You might be interested in